Cooking
Cooking is a skill that allows a player to cook raw food into food that you can eat. (e.g. Raw Shrimp → Cooked Shrimp). Cooking goes hand in hand with the Fishing skill as the player can cook the fish they obtain shortly after a full inventory is made. If no stove/range is nearby, having an axe and tinderbox equipped can allow the player to cut down a tree and make a fire to cook the fish on (however, there is a significantly smaller chance of burning the food if it is used on a range). By leveling up cooking the player is able to cook the more profitable foods such as lobsters, swordfish, monkfish, shark, and rocktails. By eating cooked food you gain lost hit points which are used for training your combat skills. Lobsters are popular among players that wish to train their combat as they heal 12 hit points and are considerably less expensive than monkfish, sharks, and rocktails.
Training
To begin Cooking, go to your magic spell book and left click on the Skill Teleport. Look for "Fishing and Cooking" and left click on that. As you travel to this place, you will arrive at many linking docks, this is the Fishing Guild. to begin you will need to find the cooking range, this will be located in the small house just south-east of where you have been teleported to. When you enter, you may wish to buy raw shrimp from Charlie the Cook instead of fishing for them.
Step-by-Step:
Have full inventory of raw shrimp / raw fish.
Find a stove/range or use a log with your tinderbox to create a fire.
Left click one of your raw shrimp / raw fish.
Either Left or Right Click on the stove/range or fire, and start cooking away. You will most likely get a lot of burnt fish as a beginner to its level. as you increase your cooking levels, the previous fish's will be all cooked, with none being burned.
Experience
Normal Experience
Fish
Type
Experience
Level
Burn Fire
Burn Range

Shrimp
600
1
33
33
Anchovies
900
1
34
34
Sardine
0
1
35
35
Herring
0
5
41
41
Mackerel
0
10
45
45
Trout
1,400
15
50
49
Salmon
1,200
25
58
58
Tuna
160
30
64
63
Lobster
1,400
40
74
74
Swordfish
1,800
50
86
86
Monkfish
16,000
62
92
90
Shark
20,000
80
99
99
Hardcore/Ironman Experience
Fish
Type
Experience
Level
Stop Fire Burning
Stop Range Burning

Shrimp
40
1
33
33
Anchovies
80
1
34
34
Sardine
0
1
35
35
Herring
0
5
41
41
Mackerel
0
10
45
45
Trout
120
15
50
49
Salmon
100
25
58
58
Tuna
0
30
64
63
Lobster
120
40
74
74
Swordfish
160
86
86
Monkfish
1,580
62
92
90
Shark
1,980
80
99
99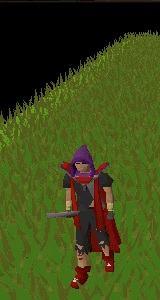 Skills
Gathering

 Woodcutting •  Mining •  Fishing •  Hunter •  Farming

Support

Artisan

 Firemaking •  Fletching •  Cooking •  Smithing •  Runecrafting •  Crafting •  Herblore

Combat

 Attack •  Strength •  Hitpoints •  Defence •  Magic •  Ranged •  Prayer •  Summoning •  Dungeoneering