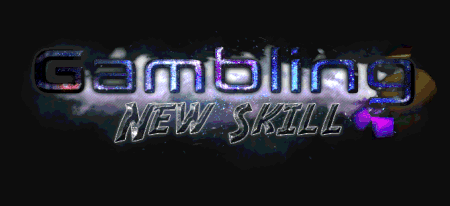 Introduction
The Gambling Skill is part of the 100th update from Redemptionrsps!

It's a new Custom skill that can't be leveled up by Lamps. The Gambling Skill also brought a lot of new and cool items with it, including a custom level 99 and level 120 Skillcape!

Gambling Skill
So how can i level it?
Well it's very easy you don't even have to win or even stake your bank! When you get a level up a message will pop up:

Here is how you gain Exp:
Dice Duel:
Win = 10,000 Exp
Loss = 5,000 Exp
When you plant a flower:
100 Exp per planted flower.
Roulette:
Win on Black or Red = 5,000 Exp
Loss on Black or Red = 1,000 Exp
Win on Green = 10,000 Exp
Loss on Green = 7,500 Exp
Coin Flip:
Win = 10,000 Exp
Loss = 5,000 Exp
55x2 Bot (King Vargas):
Win = 1,000 Exp
Loss = 500 Exp
Battle Box:
Win = 10,000 Exp
Loss = 5,000 Exp

It's important to know that your Gambling Level doesn't increases your Wins it's still RNG (Random Number Generator) based.
Gambling Reward Shop
With the introduction of the Gambling Skill we've also made a Gambling Reward Shop!

You find it at the dicezone square by trading one of the Flower Girls.

Here you can find all the items for your Gambling fashionscape to make your friends jealous!

And as icing on the cake 2 brand new Skillcapes! With a custom Skillcape Emote!