This Article Is Currently Under Construction.
The articles content is missing, incomplete or not fully accurate. Please refrain from editing it in order to avoid edit conflicts.
This shop includes "Custom Capes", achieved by having a "Guaranteed Minimum" in ALL levels.
For example; 10 in ALL skills, 20 in ALL skills, 30 in ALL skills, and so on and so forth.
Talking to King Milestone.

If you do not have the minimum requirements, you'll receive this message..

What's in the Shop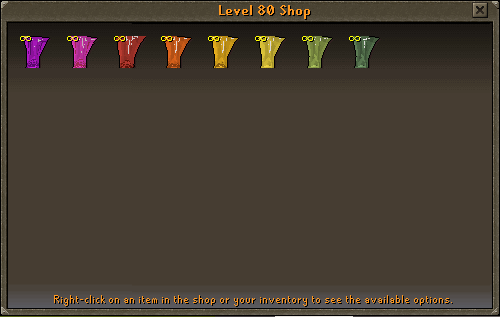 Getting There | Location
To get to the Milestone Store follow the South West path that runs next to the bank!