(97 intermediate revisions by one other user not shown)
Line 1:
Line 1:
 

__NOTOC__

 

__NOTOC__

−

[[File:Top-Banner.png|center|link=]]

+

[[File:Top-Banner.|center|link=]]

 

<center>The Dreamscape wiki was created on May 26, 2015, and is the largest and most active RSPS Wiki to date with a total of ''{{NUMBEROFARTICLES}}'' articles!</center>

 

<center>The Dreamscape wiki was created on May 26, 2015, and is the largest and most active RSPS Wiki to date with a total of ''{{NUMBEROFARTICLES}}'' articles!</center>

 

<mainpage-rightcolumn-start />

 

<mainpage-rightcolumn-start />

Line 10:
Line 10:
 
 
 

<div id="mp-poll" class="mp-color2">

 

<div id="mp-poll" class="mp-color2">

−

[[File:Discord-image.png|link=https://discordapp.com/invite/4zVzZPt|center]]

+

[[File:Discord-image.png|link=https://discordapp.com/invite/|center]]

 

<center>There are always plenty of ways to communicate with others whether its through Ingame, Forums of even our Discord. Click the button below to join, or [http://dreamscape317.net/forum/ <span class="button"><span style="color:white;">Join Our Community</span></span>] for details about our server.</center>

 

<center>There are always plenty of ways to communicate with others whether its through Ingame, Forums of even our Discord. Click the button below to join, or [http://dreamscape317.net/forum/ <span class="button"><span style="color:white;">Join Our Community</span></span>] for details about our server.</center>

 

<center>

 

<center>

 

<div class="wds-button wds-is-squished" style="background-color: #7289da; border: none;">

 

<div class="wds-button wds-is-squished" style="background-color: #7289da; border: none;">

 

<div class="plainlinks">

 

<div class="plainlinks">

−

[https://discordapp.com/invite/4zVzZPt <span style="color:white">Get Invite!</span>]

+

[https://discordapp.com/invite/<span style="color:white">Get Invite!</span>]

 

</div>

 

</div>

 

</div>

 

</div>

Line 23:
Line 23:
 

{{NavigationBar|Title=Wiki Staff Team}}

 

{{NavigationBar|Title=Wiki Staff Team}}

 

<div id="mp-poll" class="mp-color2">

 

<div id="mp-poll" class="mp-color2">

−

[[File:Wiki_staff.png|70px|right]]

 
 

'''FOUNDERS'''

 

'''FOUNDERS'''

 

*[[User:FoxxDS|FoxxDS]]

 

*[[User:FoxxDS|FoxxDS]]

Line 29:
Line 28:
 

*[[User:BenchDS|BenchDS]]

 

*[[User:BenchDS|BenchDS]]

 

<hr />

 

<hr />

−

'''MANAGERS'''

+

''''''

−

*[[User:Darklordrr|Darklordrr]]

+

*[[User:|]]

−

*[[User:Injectt|Injectt]]

 
 

<hr />

 

<hr />

 

'''EDITORS'''

 

'''EDITORS'''

−

*[[User:CylorT|CylorT]]

+

*[[User:|]]

−

*[[User:K_0_x_d|K 0 x d]]

+

*[[User:|]]

−

*[[user:HC_Robin026|Robin026]]

+

*[[:|]]

−

*[[user:Woodsman223|Woodsman223]]

 
 

<hr />

 

<hr />

 

'''PRICE GUIDE EDITORS'''

 

'''PRICE GUIDE EDITORS'''

−

*[[User:4_Real_irish|4 Real Irish]]

+

*[[User:|]]

 
+

*

−

*[[User:Dicedicebaba| DiceBaba]]

 
 

<hr />

 

<hr />

−

'''GFX EDITORS'''

+

'''GFX '''

 
+

*

−

*[https://dreamscape317.net/forum/index.php?/topic/22309-wiki-guidelines/&amp;tab=comments#comment-155455 Apply Here]

 
 

<hr />

 

<hr />

 

To learn more about what we do you can click [https://dreamscape317.wikia.com/wiki/MediaWiki:Community-corner here] to view our roles/responsibilities.

 

To learn more about what we do you can click [https://dreamscape317.wikia.com/wiki/MediaWiki:Community-corner here] to view our roles/responsibilities.

Line 50:
Line 47:
 

<div class="mp-endrow"><div class="mp-endbox">[[WikiStaffHistory|View History of Wiki Staff..]]</div></div>

 

<div class="mp-endrow"><div class="mp-endbox">[[WikiStaffHistory|View History of Wiki Staff..]]</div></div>

 

</div>

 

</div>

 
+
 
+

{{NavigationBar|Title=[[File:Coins.gif]]Golden Guides}}

 
+

{| class="mainpagetable"

 
⚫
 
+

<center>

 
⚫
 
+

*[https://dreamscape317.net/forum/index.php?/topic/18103-drop-rates-full-proper-explaination-on-how-they-work/ '''Tyrant's Drop Rate Guide]

 
+

*[https://dreamscape317.fandom.com/wiki/Getting_Started '''Getting Started in Dreamscape''']

 
+

</center>

 
⚫
 
 
 

{{NavigationBar|Title=Wiki Recent Activity}}

 

{{NavigationBar|Title=Wiki Recent Activity}}

 

<div id="mp-poll" class="mp-color2">

 

<div id="mp-poll" class="mp-color2">

−

<h1 style="font-size:11pt;font-weight:bold;padding:10px">Recent Wiki Activity</h1><activityfeed size="3" hideimages="true" hidevideos="true" hidecategories="true" exclude="blog,talk" shortlist="true"></activityfeed><div style="text-align: right; font-size: 10px; padding-right: 5px;">[[Special:WikiActivity|See more &gt;]]</div></div>

+

<activityfeed size="" hideimages="true" hidevideos="true" hidecategories="" ="" shortlist="true" /></div>

 
+
 

<mainpage-endcolumn />

 

<mainpage-endcolumn />

 
 
Line 68:
Line 76:
 

| #default =

 

| #default =

 

}}">{{#if:{{{imageUnder|}}}|{{{imageUnder|}}}|[[File:Navigation-bestiary.png|center|link=http://dreamscape317.wikia.com/wiki/Bestiary]]}}<div class="imgOver">{{#if:{{{imageOver|}}}|{{{imageOver|}}}|[[File:Navigation-bestiary.png|center|link=http://dreamscape317.wikia.com/wiki/Bestiary]]}}</div></div><noinclude>

 

}}">{{#if:{{{imageUnder|}}}|{{{imageUnder|}}}|[[File:Navigation-bestiary.png|center|link=http://dreamscape317.wikia.com/wiki/Bestiary]]}}<div class="imgOver">{{#if:{{{imageOver|}}}|{{{imageOver|}}}|[[File:Navigation-bestiary.png|center|link=http://dreamscape317.wikia.com/wiki/Bestiary]]}}</div></div><noinclude>

 
+
 
+

<div class="imgUnder {{#ifeq:{{{1|}}}|thumb|article-thumb|}} {{#switch:{{{align|}}}

 
+

| left = tleft

 
+

| right = tright

 
+

| none = floatnone

 
+

| #default =

 
+

}}">{{#if:{{{imageUnder|}}}|{{{imageUnder|}}}|[[File:Navigation-Raids.png|center|link=https://dreamscape317.fandom.com/wiki/Bestiary#Raids]]}}<div class="imgOver">{{#if:{{{imageOver|}}}|{{{imageOver|}}}|[[File:Navigation-Raids.png|center|link=https://dreamscape317.fandom.com/wiki/Bestiary#Raids]]}}</div></div><noinclude>

 
 
 

<div class="imgUnder {{#ifeq:{{{1|}}}|thumb|article-thumb|}} {{#switch:{{{align|}}}

 

<div class="imgUnder {{#ifeq:{{{1|}}}|thumb|article-thumb|}} {{#switch:{{{align|}}}

Line 126:
Line 141:
 

|}

 

|}

 
 
−

{{NavigationBar|Title=Community}}

+

{{NavigationBar|Title=}}

 

{| class="mainpagetable"

 

{| class="mainpagetable"

−

|+''Get To Know Dreamscape Players''

+

|+'' Dreamscape''

⚫
 
−

| style="padding-bottom:14px; font-family: 'Questrial', sans-serif;"|

 
−

| Out A World

 
−
 
−

|Oma Torva

 
−
 
−

| Vaider

 
−
 
−

| Goldah

 
−
 
−

| Vapin Vegan

 
 

|-

 

|-

 

|

 

|

 
+

<gallery type="slider" orientation="bottom">

−

| Novi26

 
 
+

File:Sponsor_zone.png|Sponsor Zone Revamp|linktext=Sponzor zone has been revamped and also has AOE by default!

−
 
 
+

File:Cosmetics_equip.gif|PVM in Cosmetics|link=|linktext=You can now wear cosmetics over your gear

−

|Lumb Ticket

 
 
+

File:Train_teleport.png|Train Teleport Revamp|link=https://dreamscape317.net/forum/index.php?/topic/25227-dreamscape-update-131-new-dicezone-new-sponsor-zone-new-train-zone-and-plenty-more/|linktext=Earn points when you now kill training monsters.

−
 
 
+

</gallery>

−

|Iron Zezima

 
−
 
−

|Supreme

 
−
 
−

|Lordarchon

 
⚫
 
−
 
 

|}

 

|}

 
 
Line 166:
Line 164:
 

<tabber>

 

<tabber>

 
 
−

|-|Dreamscape Updates=

+

|-| Updates=

−

*[https://dreamscape317.net/forum/index.php?/topic/22302-huge-update-barrows-charizard-raid-farming-and-much-more-patch-97-120918/&tab=comments#comment-155970 Patch #97] Huge Update! Barrows! Charizard Raid! Farming! and much more!!

+

*[https://dreamscape317.net/forum/index.php?/topic/--update------/ Update ! !

−

'''September 9th 2018'''

+

''' '''

−

*[https://dreamscape317.net/forum/index.php?/topic/22433-huge-update-strykewyrm-minigame-revs-king-kong-vs-godzilla-maze-minigame-slayer-keys-and-more-patch-98-121018 Patch #98] HUGE UPDATE! STRYKEWYRM MINIGAME! REVS! King Kong VS GODZILLA! MAZE MINIGAME! SLAYER KEYS AND MORE!

 
−

'''October 12th 2018'''

 
 
 
−

|-|Dreamscape Events=

+

|-| Events=

 
 
−

*[https://dreamscape317.net/forum/index.php?/topic/22355-design-an-event-competition/ September]Design An Event

+

*[https://dreamscape317.net/forum/index.php?//

 
 
 
⚫
−

*[https://dreamscape317.net/forum/index.php?/topic/22382-draxs-security-september-event/ September] Drax Security Event

 
 
 
 
+

*Monday - Afk Island - 1.25x Afk Island Bonus

−

*[https://dreamscape317.net/forum/index.php?/topic/22381-slayer-task-event/ September] Slayer Task Event

 
 
 
 
+

*Tuesday - Avengers Arcade - +10% Avengers Drop Bonus

−

*[https://dreamscape317.net/forum/index.php?/topic/22430-count-to-10000/&tab=comments#comment-156256/ Count!] Count to 10,000 By drax

 
−

 
−

*[https://dreamscape317.net/forum/index.php?/topic/22431-draxs-weekly-caption-contest/&tab=comments#comment-156257/ DWCC] Drax's Weekly Caption Contest!

 
 
 
 
⚫
⚫
 
 
 
 
+

*Thursday - Battleground - 3x Battlegrounds Points

−

*[https://dreamscape317.net/forum/index.php?/topic/22448-fashionscape-event-one-of-the-biggest/&tab=comments#comment-156445 Fashionscape] Bowwow Fashionscape Event!

 
⚫
 
 
 
 
⚫
−

*Saturday - PVM - +5% drop rate bonus

 
 
 
−

*Sunday - PVM +5% drop rate bonus

+

* - PVM +5% drop rate bonus

 
 
−

*Monday - castlewars - x2 castle wars points

+

* - -

 
 
−

*Tuesday - avengers - x2 avengers points

 
−
 
⚫
 
−
 
−

*Thursday - Battlegrounds - x3 bg points

 
−
 
⚫
 
 

|-|MOTM=

 

|-|MOTM=

 
 
−

August 2018 MOTM- [https://dreamscape317.net/forum/index.php?/profile/16927-darklordrr/ Darklordrr]

+

MOTM-[https://dreamscape317.net/forum/index.php?/profile/-/ ]

−
 
−

September 2018 MOTM- [https://dreamscape317.net/forum/index.php?/profile/30578-4-real-irish/ 4 Real Irish]

 
−
 
−

October 2018 MOTM- [https://dreamscape317.net/forum/index.php?/profile/32124-hcmylly/ HC Mylly]

 
 
 
 

</tabber></div>

 

</tabber></div>
---
Revision as of 13:01, 25 March 2020

The Dreamscape wiki was created on May 26, 2015, and is the largest and most active RSPS Wiki to date with a total of 2,354 articles!
Discord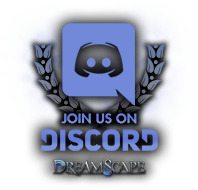 There are always plenty of ways to communicate with others whether its through Ingame, Forums of even our Discord. Click the button below to join, or for details about our server.
Wiki Staff Team
FOUNDERS
---
MANAGER
---
EDITORS
---
PRICE GUIDE EDITORS
---
GFX Editor
---
To learn more about what we do you can click here to view our roles/responsibilities.
---
Golden Guides
Wiki Recent Activity
Featured Images
Images Surfacing Around Dreamscape
What's New?
Website Updates & More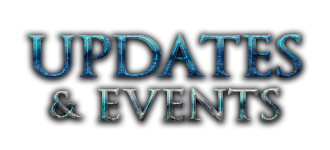 Monday - Afk Island - 1.25x Afk Island Bonus
Tuesday - Avengers Arcade - +10% Avengers Drop Bonus
Wednesday - Arcade - 1.5x Arcade Points
Thursday - Battleground - 3x Battlegrounds Points
Friday - Theatre of Blood - +15% chance of better loot inside the Theatre of Blood
Saturday - PVM - +5% drop rate and double drop rate bonus
Sunday - Raids - 5% Raid Luck Increase
Community content is available under
CC-BY-SA
unless otherwise noted.